Explore Comet Swan's path through the night sky in May 2020 using WWT (link below will start the tour):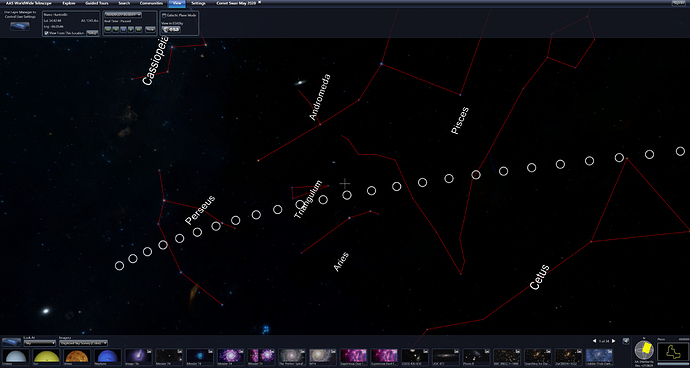 Watch the tour online to see Comet Swan's path through the sky as viewed from Huntsville, Alabama (specific yes, but with minor tweaking you can modify to suit your hometown).
Play around with the time scrubber located at the bottom left of the screen (at the bottom of the layer manager). Select the layer "Swan_from_HSV" and make sure "Time Series" is checked under "Time Scrubber" and then drag the slider to advance time. THis looks best without viewing from a specific location.
Alternatively, you can orient the screen to you preferred FOV (ie Eastern Sky of your local horizon at ~5 am) and advance time day by day using the View -> Observing Time pull down menu. Click the pin to break the menu out as a separate window, and advance day by day.
Let me know what you think and share your comet pictures with us for a chance to have them featured on our social media.