I have found a strange thing in the space.
It looks like a big spider UFO


I have no idea what is it.
Who can solve my problem please?
The address is here:
The "Spider UFO" is right blow the 1E 0657-56.
I have clip some pictures: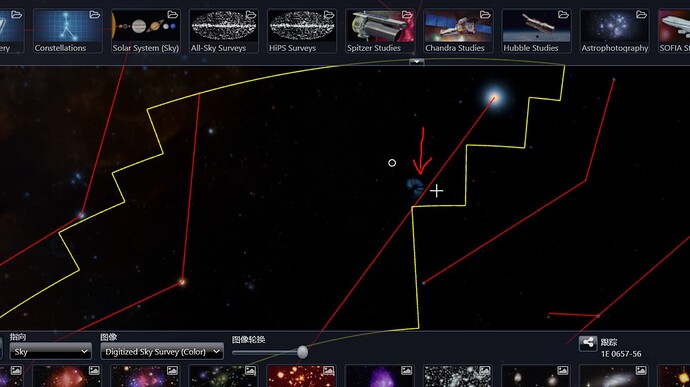 I'm a 10 years old boy lives in China.
Thank you all!